Help Us Reach Our Goal Of $38,000 This Giving Tuesday! 
Click the button below to donate
THANK YOU for joining us to help support our ministry!
Supporting St. Andrew's this Giving Tuesday is about more than donations; it is about sharing stories that inspire hope, the Church being Church together, and building up the Body of Christ with young adults.
Help us keep the faith on campus this giving season. Our goal this year is $38,000. This amount will sustain our ministry, support our students, and continue to make this campus center a home away from home and a place of Grace for anyone who walks through these doors.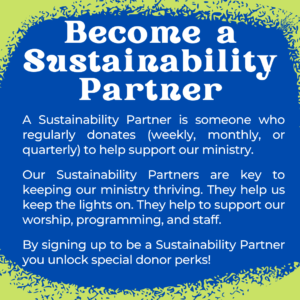 This Giving Tuesday, every donor who becomes a Sustainability Partner will receive an exclusive canvas grocery bag featuring a sketch of our building done by one of our many talented students.